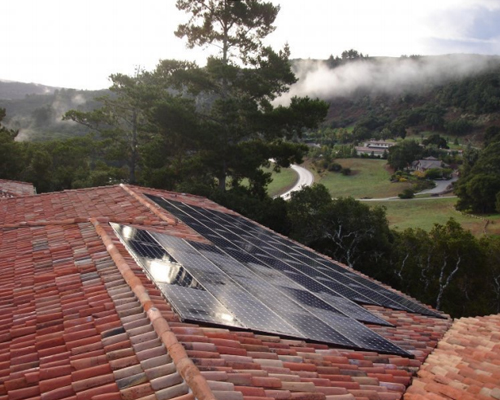 18.6 KW
A 54 panel Sunpower System located in Rancho Santa Fe
El Verde High School
4.5 Stars
Grade A solar company! I just never give anyone 5 stars!! We had been looking
for solar for a while, doing our research on companies. A friend of ours had
recently gotten solar and recommended Incentive Solar. We trusted our friends
and knew hey would have done their home work as well. We contacted
Incentive Solar and within 12 hrs we had a specialist "Ben Bodde" at our door
with the most detailed well planned out portfolio of all the companies we had
researched. I knew right away that Beb had done his homework as well and
came up with a great system for our home. The install was super quick and
the guys installing were the most professional installers. They even advised me
that I had been missing a cover on a pipe on the roof and stuck around to fix it
for me. Over all the experience has been perfect. NO issues and I would
recommend them to anyone!
Get Your System Now