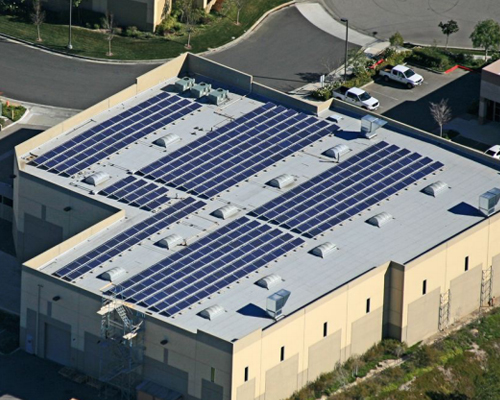 112 KW
A 364 panel LG System located in Mira Mesa
Rimoc Packaging Corp.
5 Stars
A few years ago, my family made a decision to power our business with solar.
After some studies, we contacted Incentive Solar. Greg Bodde is the point of
contact from Incentive Solar we dealt with. He is a true professional, proactive
and very responsive to questions I raised.
He gave me the already plan and roadmap how the installation evolves and
including projected saving + pricing info. (so I can compare with other
companies too). The overall installation went smooth.
It's now a few years since the installation and our solar power system runs
smooth and strong. Really pleased with the work made by the Incentive Solar.
Being a business owner it was important to me to make sure that I really cut
my overhead down. Incentive Solar provided me with so much financial
documents and with the quick depreciation of the system this was almost a no
brainer. I don't usually take times to give review but when you do a good job,
you get what you deserve
Get Your System Now