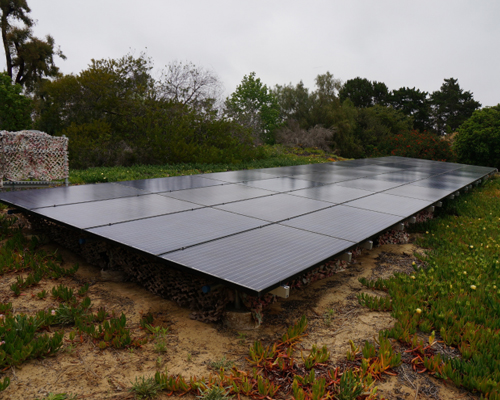 8.6 KW
This is one of our ground mount systems in Del Mar.
4.5 Stars
Although I wis to remain Anonymous I would like other homeowners to understand our experience we had with Greg Bodde and Incentive Solar. We had a 8.6 Kw ground mount system installed with a panel upgrade. Our system looks great and has helped wipe out our electric bill and our Return on investment is approaching faster than we were promised.
Our solar Consultant Greg Bodde really went above and beyond and provided a delightful experience.He gave us a great deal. The system came with American Solar panels with a linear warranty,inverters connected to optimizes and allows us monitor each panels production making us feel secure. But what really impressed us is that when SDG&E refused to work on our property because a palm tree had grown over the electrical box by the street. Greg came out trimmed the bushes around the box and then trimmed the palm tree roots just enough to allow SDG&E access to the box to keep my job moving. The added time pushed us past the line of solar customers that qualified for the CSI rebate but Greg and Incentive Solar made sure that I was awarded my rebate. Overall it was
a great experience and I would absolutely refer Greg to all my friends and family. If you are looking for a great personal experience, call Incentive Solar!
Get Your System Now