How To Install a Solar Ground Mounting System
Solar Ground Mounting -The Most Beneficial Renewable Energy Source Brought To The Ground
Lets explore how investing in a residential solar panel system can benefit you!
Instant Monthly Savings: When you purchase your energy where the product is developed from free sun rays you will always have to expect and understand why switching to solar instantly saves you money.
Effortlessly Protect Your Environment: This eco-friendly source of renewable energy benefits our environment in a lot of ways and has been one of the most compelling reasons people have been switching to residential solar. Solar panel usage does not release any harmful gases, toxic products, carbon dioxide, pollutants. Also solar does not have any negative effects on our land or aquatic environments.
Tax rebate & other Government Incentives: Currently the federal government is giving you a 30% tax credit on the entire purchase, installation, and conversion costs of switching to solar. This type of technology is our future and the government has invested our tax money in to it. That being said you might as well receive the tax credit because you are currently paying for 30% of your neighbors panel upgrade. Incentive Solar can bundle a new roof in to your solar upgrade and you can earn a 30% tax credit on your roof upgrade and your solar purchase saving you money in the long run.
A How To Guide for Solar Ground Mounting:
Step 1: Conduct a Solar Consultation with a Solar Technician from Incentive Solar.
Step 2: Determine complete costs for installation and solar panel requirements to meet energy production needs.
Step 3: Choose the best way to purchase or the lease the solar ground mounting system. Available now: 0 down finance and lease options.
Step 4: Have Incentive Solar design system and complete permits.
Step 5: Schedule installation day.
All installation purchase have a 10 year installation warranty.
Solar Ground Mounting Installation How-To Guide:
Step 1: Pour concrete footings for system foundation.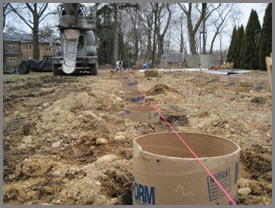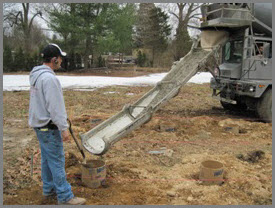 Step 2: After the concrete foundation has cured. Begin to create and construct the panel racking system.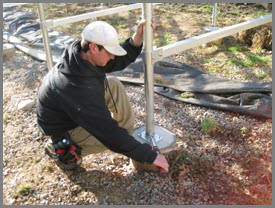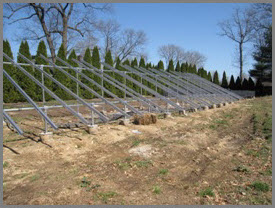 Step 3: Dig a trench from solar ground mounting panel system to the home electrical interconnection point. Example shown is about 325 ft.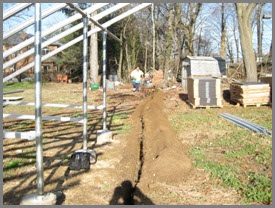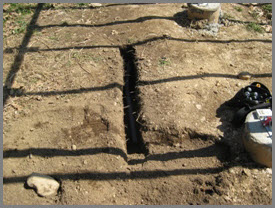 Step 4: Mount sunpower or other high quality solar panel system on racking system.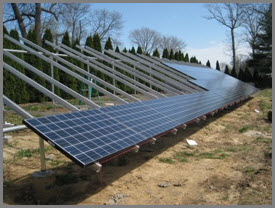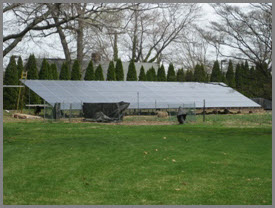 Step 5: Install the most high quality data monitoring system, mount the inverters and complete the interconnection work.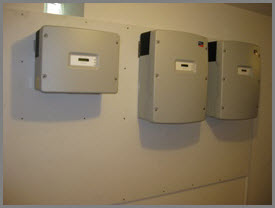 Step 6: Begin saving money with your new solar ground mounting system.